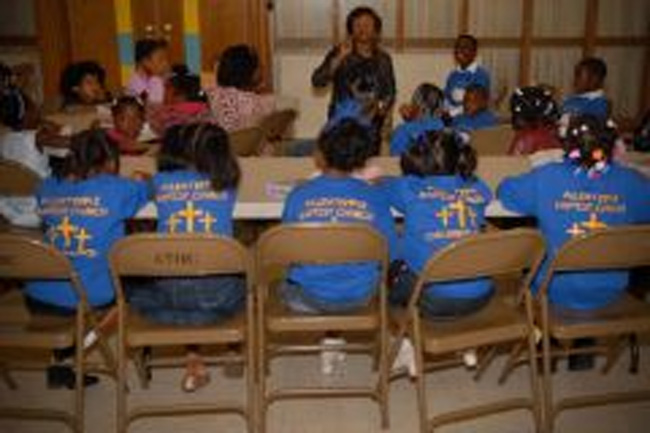 Why AT Kidz?
AT Kidz assists and strengthens our children's walk with our Lord through Bible Study, Sunday School and Evangelism training. By encouraging our children to always let others see His light shine through their lives, we strive to prepare our children to "bring a friend to Christ".


What AT Kidz Believe…
The AT Kidz Affirmation is "I believe that Jesus Christ died on the cross to save me from my sins so that I will have everlasting life. It is my goal to grow in God's image so that I will be the best that I can be for Jesus. It is my hope that I will be an asset to my home, school, church, and community. It is my prayer that I will always allow Jesus Christ to direct my path."
Contacts:
Sis. Teresa Goodlow, Director of AT Kidtz Church
Sis. Vangeria Harvey, Director of Children's Ministry
Meeting Time:
During the 8am and 11:15am Worship Service.
Email:
atkidz@allen-temple.org
Related Ministries