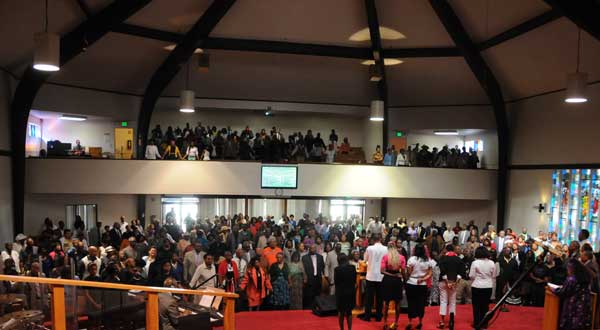 Allen Temple Baptist Church was organized in 1919 in Oakland, CA . Throughout its history, the church has served as a bright beacon of faith, hope, and love beyond its four walls. The congregation is affiliated with both the American Baptist Churches USA and the Progressive National Baptist Convention, Inc.
Allen Temple is committed to sharing the love of God and the message of Good News throughout the world. We welcome people of all ages & cultural backgrounds as we joyfully celebrate worship and fellowship, and carry out ministries of evangelism, discipleship, education, community outreach, and global missions. Allen Temple's holistic ministries address the needs of the whole person as well as the whole community.
One who visits Allen Temple will find:
Membership open to all who accept Christ as Savior and Lord
Relevant- Celebrative- Creative Worship
Timely and Timeless Christ-centered messages
A trained and dedicated ministry
Some of the best in Church Music and Christian Education
A concern for all God's people and their needs
New comers to the Bay Area are extended a most cordial invitation to worship and unite with us.