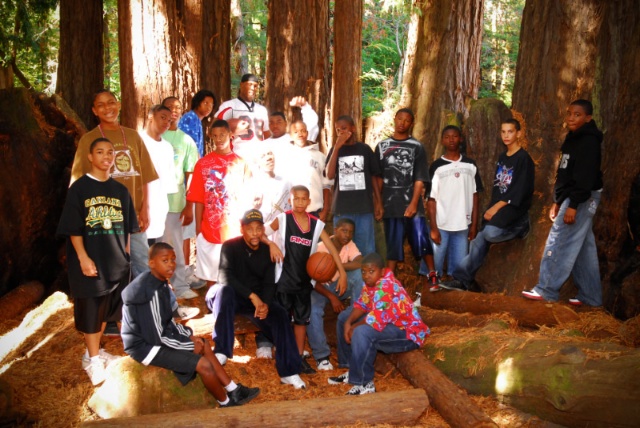 When I was a child, I spoke as a child, I understood as a child, I thought as a child; but when I became a man, I put away childish things. 1 Corinthians 13:11
Goals:
Our goals for participants are for them...
To take seriously the need for achievment in school and to gain the understanding of how excellence in educational achievment will positively impact every aspect of their lives.
To make the decision to avoid indulging in the use of alcoholic beverages, tobacco products and recreational drugs.
To have the courage to resist pressure from peers to participate in unacceptable hevavior.
To understand the potential consequences of unprotected sex.
Core Values:
To provide programs for youth that teach transformational doctrines.
To teach youth to demonstrate social, ecological and economic justice for everyone.
To empower youth with the tools to develop a strong sense of self and wise decision-making skills.
Boys ages 13 through 17 of all cultures, faiths and ethnic groups are welcome and encouraged to attend.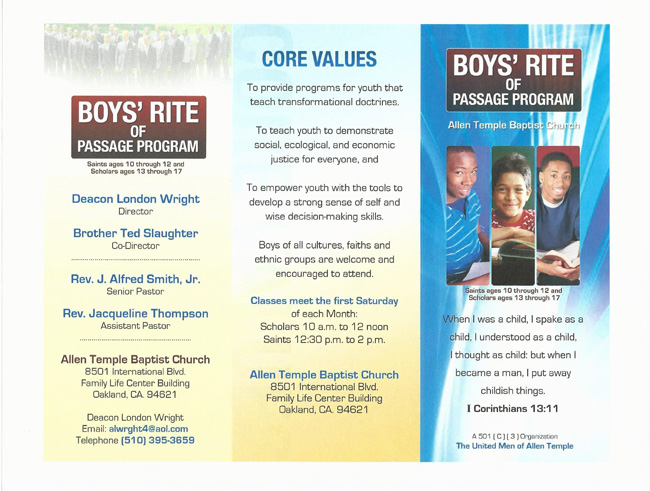 Contact: Deacon London Wright (510) 395-3659
Brother Ted Slaughter
Meetings Day/time: First Saturday, 4pm - 6pm
Location: Family Life Center Building.

Email: BoysRite@allen-temple.org