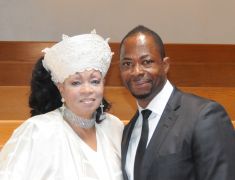 The Worship Leaders Ministry at Allen Temple Baptist Church is comprised of adults and youth who are in service to our Lord and Savior Jesus Christ. The Worship Leader Ministry serves at all Sunday worship services and at any time at which the Pastor deems necessary, including revivals and other special events. To best prepare, pre-worship meetings take place thirty minutes prior to each worship service.
The Worship Leaders Ministry guides the order of service for both the 8:00 a.m. and 11:00 a.m. Sunday worship services. The 11:00 a.m. worship service includes the radio broadcast, aired live on radio station KDIA 1640 AM from 12:00 noon to 1:00 p.m. each Sunday.
The Worship Leaders Ministry works to prepare our youth to become worship leaders and speakers of excellence by training them in public speaking before large audiences.