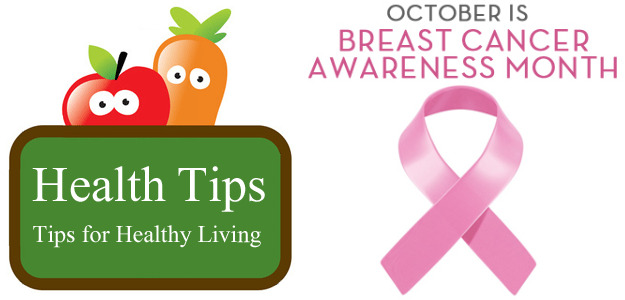 ________________________________________

October is Breast Cancer Awareness Month, an annual campaign to raise awareness of breast cancer risks, the value of screening and early detection, and treatment options available to women and men who are diagnosed with one of the many forms of breast cancer. More than 249,000 people in the United States are diagnosed with invasive breast cancer every year, and nearly 41,000 die from the disease.

Currently there is not sufficient knowledge on the causes of breast cancer; therefore, early detection of the disease remains the cornerstone of breast cancer control. When breast cancer is detected early, and if adequate diagnosis and treatment are available, there is a good chance that breast cancer can be cured. If detected late, however, curative treatment is often no longer an option. In such cases, palliative care to relief the suffering of patients and their families is needed.

The majority of deaths occur in low-income and minority, particularly African American, communities, where women with breast cancer are often diagnosed in late stages due mainly to lack of awareness on early detection and barriers to health services.

Over the years, a loop of pink ribbon has come to symbolize breast cancer awareness, and today the image of a pink ribbon can be found emblazoned on thousands of products, from apparel to dishware to office supplies. But there's more to awareness than just wearing pink. We must each do our part to obtain and act upon accurate, culturally-specific information that can help save our lives through early detection (e.g., monthly breast self-exams and mammograms based on the American Cancer Society guidelines).

Below is an example of a community initiative designed to reach women who may need assistance in gaining access to breast cancer prevention/detection interventions:

The Carol Ann Read Breast Health Program is offering free mammograms for women who are over 40 and whose insurance may not cover part or all of the expense. Appointments are required and space is limited.
Dates: Saturday, October 21 & 28
Location: Alta Bates Summit Outpatient - Imaging and Mammography Center
5730 Telegraph Avenue, Oakland, CA 94609
Call 510-204-3528 to schedule an appointment
Date: Saturday, November 4
Location: Eden Medical Center
20103 Lake Chabot Road, Castro Valley, CA 94546
Call 510-727-8499 to schedule an appointment